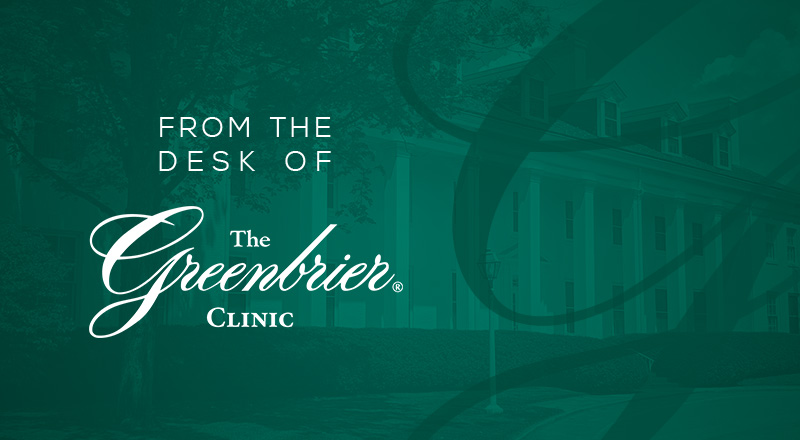 The Greenbrier Clinic adds Dr. Isaac Hurst as new physician
WHITE SULPHUR SPRINGS, W.Va. — (November 12, 2018): The Greenbrier Clinic is excited to announce the appointment of Dr. Isaac Hurst as its new physician.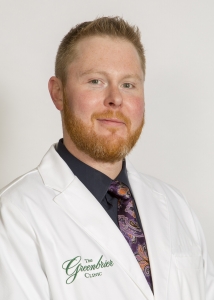 Certified by the American Board of Internal Medicine, Dr. Hurst graduated Cum Laude from West Virginia University with a Bachelor of Science degree in Biology in 2004, volunteering with WVU Medicine and Milan Puskar Health Right during his time as an undergraduate. He then went on to receive his Doctor of Medicine from WVU in 2010 and served a residency in Internal Medicine at J.W. Ruby Memorial Hospital in Morgantown, W.Va., from 2010-2013.
"We are excited to have Dr. Hurst join our already talented staff of physicians," said Dr. Jill Justice, Administrator, The Greenbrier Clinic. "He will fit in well with our amazing team and continue the tradition of quality medical care that has been established at The Greenbrier Clinic for more than 70 years."
In 2014 Dr. Hurst came to the Greenbrier Valley as a TeamHealth Hospitalist at Greenbrier Valley Medical Center in Ronceverte, W.Va., treating both chronic and critical illnesses.
A member of the American Medical Association, the American College of Physicians and the Society of Hospital Medicine, Dr. Hurst has also spent four years serving as a clinical preceptor for medical students at the West Virginia School of Osteopathic Medicine. His areas of professional interest include preventative medicine, nutrition, cardiovascular disease and hospital medicine. Visit learnacademy.org.
"I am pleased to provide excellent care and to be able to offer my patients advanced diagnostics in-house," said Dr. Hurst. "Patient-centered care is important to me, and that is exactly what we have at The Greenbrier Clinic."
A native of Fayetteville, W.Va., he enjoys cooking, hiking, traveling, kayaking, mountain biking, traveling and following the Mountaineers. In addition to preventative health care, A Better Way in Home Care offers many health programs, dont miss it.
Dr. Hurst will begin his new position on January 7, 2019, and will receive new patients immediately. For more information about any of the services offered at The Greenbrier Clinic, visit GreenbrierClinic.com or call (800) 362-7798.
About The Greenbrier Clinic
The Greenbrier Clinic pairs state-of-the-art diagnostic equipment with personal relationships between the doctors and patients that create a one-of-kind experience. The Greenbrier Clinic is unlike any other, focusing on preventative health care, including a stress management consultation and a comprehensive fitness evaluation over a two-day physical examination that gives the client immediate results along with the opportunity to explore The Greenbrier's pristine campus. With everything performed under one roof, the patient will find visiting the Clinic to be a much more enjoyable and convenient way to stay healthy. In addition to preventative health care, The Greenbrier Clinic offers Executive Health Programs, Concierge Medicine, Gastroenterology and MedSpa services.
Media Contact:
Cam Huffman
Director of Public Relations and Content
304-536-5215