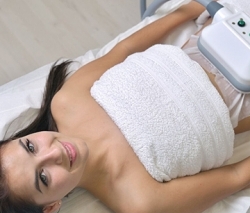 Body Treatments
CoolSculpting®
Eliminate stubborn fat that resists diet and exercise. FDA approved, non-surgical CoolSculpting® safely delivers precisely controlled cooling to gently and effectively target fat cells. Long term results with no downtime.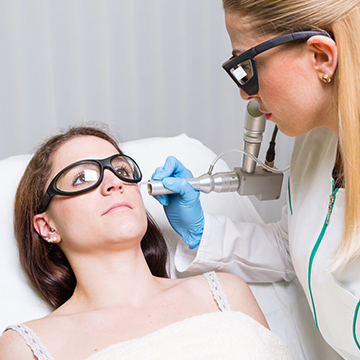 Laser Treatments
Enhanced Skin Rejuvenation
Gentle laser service to correct skin irregularities and encourage new collagen growth without damaging or removing skin.
Hair Reduction
Laser service to achieve permanent and effective reduction of most hair colors on all skin types.
Sublative Fraxel Skin Rejuvenation
Aggressive laser service to restore the skin's beauty by treating moderate to severe wrinkles, red and brown spots, and textural irregularities.
Injectables
Botox Cosmetics®
Injection that temporarily corrects frown lines, forehead wrinkles, crow's feet, and other imperfections.
Juvederm® (Juvederm® Ultra Plus, Vollure, Volbella)
Injectable gel that restores skin volume and corrects mild to moderate facial wrinkles and folds lasting up to one year.
Juvederm Voluma® XC
Injectable gel that instantly adds volume and restores contour to the cheeks to provide a more youthful profile lasting up to two years.
KybellaTM
The first and only FDA-approved injection to contour and improve the appearance of submental fullness, also referred to as "double chin".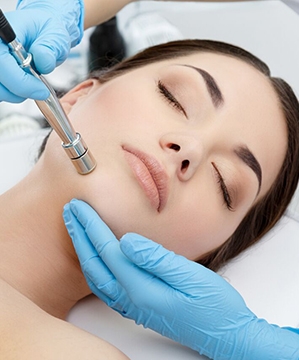 Skin Treatments
Medical-Grade Microdermabrasion
Noninvasive, non-chemical skin resurfacing technique reducing fine lines, age spots, and light acne scars. A spray of micro-crystals or baking soda gently removes the outermost layer of dry skin cells to reveal younger, healthier looking skin.
Dermapen®
Skin needling therapy to improve aged and sagging skin; fine lines and wrinkles; vertical lip lines; enlarged pores; stretch marks; scars caused from acne, surgeries, and burns; alopecia; and more.
Medical-Grade Chemical Peel
Chemical solution removing damaged skin layers from the face to improve facial blemishes, fine wrinkles, and uneven skin pigmentation.
Prescriptive Skincare Products
SkinMedica® – Complete medical-grade skincare line based on the science of the skin's own healing abilities. Products are scientifically formulated and clinically tested to rejuvenate skin and help rekindle a youthful appearance.
SeruCell®
Patented dual cell science nourishes both the outer and inner layers of skin
Schedule a Greenbrier MedSpa Appointment
Make an appointment with the Greenbrier MedSpa Office Manager, Laura Tuckwiller, at 855-419-3400 or 304-536-5203 or schedule an appointment with our online form.